API Documentation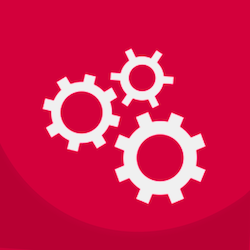 Devotionalium.com offers a simple API (application programming interface). With this API website administrators can easily display the current Devotionalium on their own websites.
If you want to use Devotionalium with WordPress, you can simply use the official Devontionalium for WordPress Plugin.
Usage & Best Practices
The Devotionalium API is available free of charge. Please query it responsibly and for example try to use local caching instead of calling the API on every request to your site. Please also include a link to devotionalium.com somewhere on your site.
If you built something cool using Devotionalium, feel free to let me know.
The API currently uses no authentication scheme. You can access it via the url devotionalium.com/api.
To see an example implementation of an object-oriented way to access the API, you can refer to the official Devontionalium for WordPress Plugin.
API Endpoints
There are two versions of the API, accessible via devotionalium.com/api/v1 and devotionalium.com/api/v2.
The two versions behave identically, except for the way they return data.
API v1 returns ready-to-use html code
v2 returns data in json format
Endpoint
Parameter
Description

/api/v1

lang

,

type

,

version

,

dayoffset

Retrieve Devotionalium as HTML.

/api/v2

lang

,

version

,

dayoffset

Retrieve Devotionalium as JSON.

/api/v2/versions

List available bible versions.

/api/v2/languages

List available languages.
Parameters
You can transmit parameters to customize the response received. Parameters can be submitted either as GET in the url or as POST request.
Parameter
Possible values
Description

lang

en

(default),

de

The API will try to determine your language from your request headers as well.

type

simple

(default),

multi

Choose whether to retrieve the verses in the original greek and hebrew as well.

version

elb, kjv, lut, schla, web

Choose a bible version for the texts. Defaults are dependent on the chosen language.

dayOffset

-7...7

Select which day's Devotionalium to request.

0

is today,

-7

is one week ago.
Sample Responses
GET https://devotionalium.com/api/v1?lang=en&type=simple
<div class='nt'>
    <p class='versetext'>
        But he answered one of them, `Friend, I am doing you no wrong. Didn`t you agree with me for a denarius? Isn`t it lawful for me to do what I want to with what I own? Or is your eye evil, because I am good?`</p>
    <a class='reference-link'
       href="https://devotionalium.com/read/web-40-20-13-15">Matthew 20:13–15</a>
</div>
<div class='ot'>
    <p class='versetext'>
        Don`t hide your face from me. Don`t put your servant away in anger. You have been my help. Don`t abandon me, neither forsake me, God of my salvation.</p>
    <a class='reference-link'
       href="https://devotionalium.com/read/web-19-27-9">Psalms 27:9</a>
</div>
GET https://devotionalium.com/api/v2?lang=en&type=simple
{
    "0": {
        "biblePart": 1,
        "book": "Matthew",
        "bookNumber": 40,
        "chapter": 7,
        "readingUrl": "https:\/\/devotionalium.com\/read\/web-40-7-26",
        "reference": "Matthew 7:26",
        "text": "Everyone who hears these words of mine, and doesn`t do them will be like a foolish man, who built his house on the sand.",
        "textOriginal": "Καὶ πᾶς ὁ ἀκούων μου τοὺς λόγους τούτους καὶ μὴ ποιῶν αὐτοὺς ὁμοιωθήσεται ἀνδρὶ μωρῷ, ὅστις ᾠκοδόμησεν αὐτοῦ τὴν οἰκίαν ἐπὶ τὴν ἄμμον.",
        "verses": [
          "26"
        ],
        "version": {
            "id": "web",
            "name": "World English Bible"
        }
    },
    "1": {
        "biblePart": 0,
        "book": "Amos",
        "bookNumber": 30,
        "chapter": 7,
        "readingUrl": "https:\/\/devotionalium.com\/read\/web-30-7-2-3",
        "reference": "Amos 7:2–3",
        "text": "It happened that, when they made an end of eating the grass of the land, then I said, Lord Yahweh, forgive, I beg you: how shall Jacob stand? for he is small. Yahweh repented concerning this: It shall not be, says Yahweh.",
        "textOriginal": "וְהָיָה אִם־כִּלָּה לֶאֱכוֹל אֶת־עֵשֶׂב הָאָרֶץ וָאֹמַר אֲדֹנָי יְהוִה סְלַח־נָא מִי יָקוּם יַעֲקֹב כִּי קָטֹן הוּא ׃ נִחַם יְהוָה עַל־זֹאת לֹא תִהְיֶה אָמַר יְהוָה ׃",
        "verses": [
            "2",
            "3"
        ],
        "version": {
            "id": "web",
            "name": "World English Bible"
        }
    },
    "date": "2018-01-28"
}
Possible Response Status Codes
200: Response returned
400: Invalid request: See the response body for details
500: A server error occurred during your request. Please report to hi@devotionalium.com if the issue persists