Bible translations from the Zefania project
You can extend Devotionalium for macOS with bible translations from a project called Zefania XML.
First you have to download a file with the extension .xml for the desired translation from sourceforge.net/projects/zefania-sharp/files/Bibles/.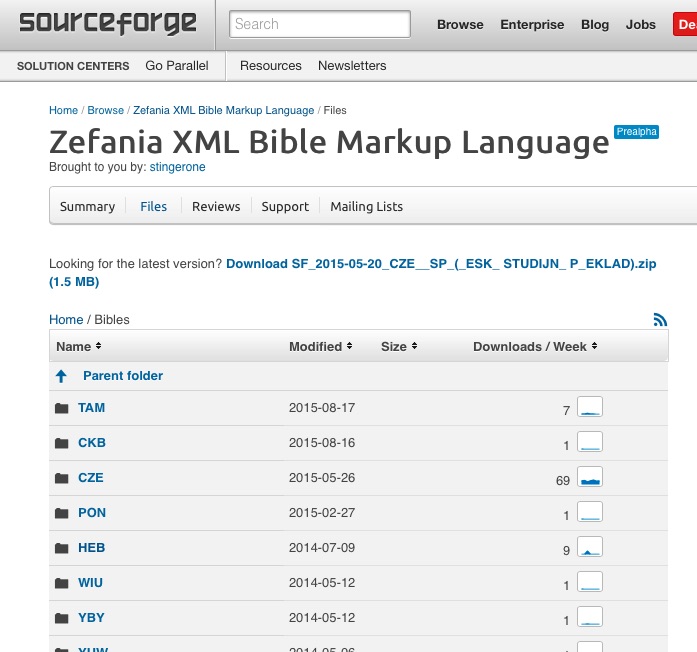 The files are sorted in subfolders by language.
After extracting the downloaded .zip archive, add the XML file to Devotionalium via the entry "Add Bible Version …" in the Devotionalium menu bar.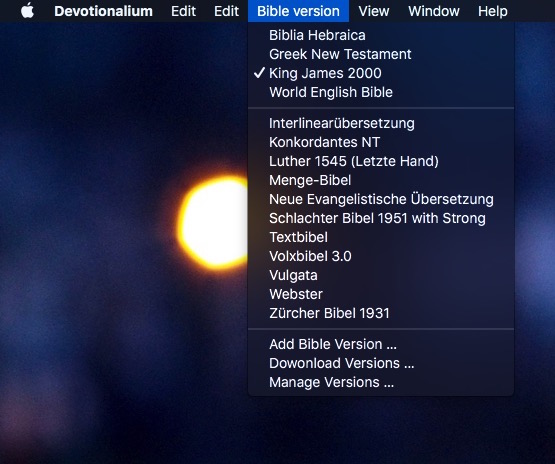 Your downloaded bible version will remain available offline until you remove it via the menu entry "Manage Versions …".